British Columbia Lottery Corporation (BCLC)
Established on 1st April 1984, the British Columbia Lottery Corporation, with its headquarters in Kamloops (BC) and field office in Vancouver (BC), provides employment for 923 full-time and 103 part-time people. The corporation generated revenues of $C2.5b and $C1.3b in net income in the fiscal year 2017/18.
The corporation has long been a leading driver of innovation and development within the gaming sector, not only in the province but the country. It pioneered the early concept of a 'Community Gaming Centre' that initially focused on the redevelopment of the 'Social Gaming Experience' (Bingo) that has seen the concept adapt in other provinces.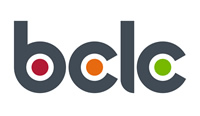 Contact the BCLC
74 West Seymour St, Suite 420
Kamloops, BC V2C 1E2
Senior Executive Team
Lynda Cavanaugh
Interim CEO and President
Alan Kerr
Chief Financial Officer and VP, Finance and Services
Brad Desmarais
Chief Operating Officer
Marie-Noelle Savoie
Chief Compliance Officer and VP, Legal, Compliance and Corporate Security
Pat Davis
Chief Information Officer and VP, Business Technology
Peter ter Weeme
Chief Social Purpose Officer and VP, Player Experience
Yabome Gilpin-Jackson
Chief People Officer
Jim Lightbody
Chief Executive Officer and President -- on medical leave