British Columbia Lottery Corporation (BCLC)
Incorporated on 25th October 1984, the British Columbia Lottery Corporation, with its headquarters in Kamloops and a Sales & Marketing office in Richmond, provides employment for around 600 people. The Corporation generated revenues of $C2.03 billion with a net income of $C819 million in their fiscal year 2004/05.
The Corporation has been a leading driver in the development of Bingo Gaming, not only in the Province but the Country as a whole. Its concept of the Community Gaming Centre has now become the benchmark for the Industry. The Bingo Division, under the leadership of Ms. Marsha Walden, continues to work closely with the Industry to innovate and re-position the Bingo Experience.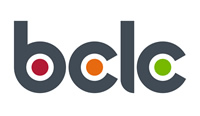 Contact the BCLC
74 West Seymour St, Suite 420
Kamloops, BC V2C 1E2
Key Individuals
Mr. Jim Lightbody
Interim Chief Executive Officer and President
Mr. Peter Charlton
Vice President, Corporate Security and Compliance
Ms. Susan Dolinski
Vice President, Communications and Social Responsibility
Ms. Rhonda Garvey
Vice President, e-Gaming
Mr. Kevin Gass
Vice President, Lottery Gaming
Ms. Lynette DuJohn
Chief Information Officer, Business Technology
Mr. Jervis Rodrigues
Vice President, Chief Financial Officer, Finance and Corporate Services