1706 –

cGaming – Performance

As we enter the final weeks of the year, we do so in line with management expectations. This is traditionally a strong trading period for our venues and indications are the seasonal patterns will be maintained this year.

The net result of this is that we are able to generate in excess of $C1m per week, with the support of OLG cGaming Team, to our 2,200 Charities who benefit the numerous communities where our charity colleagues are based. As we close out the year we have hit the $C400m level since the program was launched. A remarkable achievement by all concerned.

These results for our charities have been driven through the hard work and tough business decisions that have, during the course of the year, been made by the Commercial Operators. Our focus is the core driver, which is the 'consumer' and we are reviewing our consumer strategy as we head into 2023. Without question the incremental re-investment that has been undertaken by our members has continued throughout 2022 and more is planned throughout the coming year. It is a reflection of the commitment and focus on our consumer journey and their expectations.

We are equally aware of the economic headwinds that are on the horizon and we are beginning to think through strategies to assist us as we navigate through the period, if it actually emerges. This, combined with the growing competitive (gambling) landscape, requires we re-think our connectivity to our consumers going forward. Our Chair [Mr. Tony Rosa] and Vice Chair [Mr. Cam Johnstone] have, with the support of the Board, set plans in place to mitigate potential issues.

Although 2022 has been an extremely challenging year we are finishing stronger than we started and are positioned well to springboard in 2023 to continue our delivery to our partners, our charities and our Communities.

1707 –

Canadian Gaming Association

The Association recently completed its Annual General Meeting (AGM) out in Vancouver, reflecting the national presence that the CGA holds. This resulted in a couple of Directors retiring from the Board and new Directors elected. Over recent years, the CGA has grown its membership base and now has three (3) core channels - Vendors, Retail Operators and Digital Operators,which it represents. Over the last few years, under the leadership of Mr. Paul Burns (CEO), the organization has re-positioned and re-built itself for the future.

While in Vancouver, Paul undertook a Leadership Session with key stakeholders and guests to discuss general gaming initiatives affecting the sector. It is reflective of Paul's intent to engage all parts to the business and the country.


1708 –

Joint Meeting – Chair[s] – AGCO & OLG

On the 6th December 2002, our Chair [Mr. Tony Rosa] and Vice Chair [Mr. Cam Johnstone] played host to the Chair of the Board of both the AGCO and OLG at the Delta Gaming Centre (Downsview). This is the first time we have hosted such an event and it was a very positive and informal meeting.

The core objective of the visit was to showcase the tremendous work that has been undertaken by our Commercial Operator Members in advancing and developing the Community Gaming Venue platform consistently over the last twelve years. Both Chairs undertook a tour of the venue, seeing both the customer area, highlighting our PlaySmart Kiosk equipment, Charity Information areas and finally the back of house areas. The whole visit was extremely constructive and informative on both sides (we believe). We greatly appreciated the time both Chairs gave in their calendars and we sense this is a good format to host other similar types of events in 2023.

We do wish to acknowledge and thank Mr. Shawn Fisher [CEO – Delta Gaming Group] and his operational team for making themselves available during the tour. It was greatly appreciated.


1709 –

Players Heath & Wellness

Has we are now in the seasonal holiday period, it is reminder that we need to be extra vigilant around the issue of Player Health and ensure that our customers/guests are enjoying their visits to our venues. Where we do see any Red Flag signs being displayed, it is critical that our trained

Team Members activate their training and undertake a conversation with the guest. If, for any reason, any individual Team Member feels unable to engage, the information is brought to the attention of their Manager.

We know the majority of our customers/guests play responsibly but we want to ensure that everyone is enjoying the same experience and with our 'eyes on the gaming floor' can ensure we create that positive play environment.

It must also be noted that this time of year could equally attract elements of unwanted play and when this is spotted it must be swiftly reported and the appropriate action undertaken. Within cGaming, we only want positive play among our customers/guests.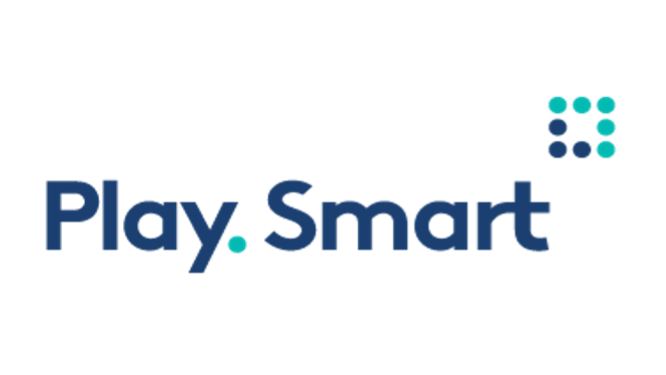 It is well worth reminding all our Team Members of the core 'Red Flags' and what steps to be taken where there is an 'Unwanted Play' discovered.

1710 –

New Horizons Conference – 2023

It has been announced that the New Horizon Conference will be in person in 2023. This is after the last two years of being a virtual on-line event. This is hosted by BCLC and will be located in the City of Vancouver.

Dates: 6th March to 8th March 2023

Location: JW Marriot Parq Hotel, Vancouver

Website: https://horizonsrg.bclc.com/

At the direction of our Chair [Mr. Tony Rosa], the CGAO Staff will be present at this event as we have been in previous years.

1711 –

Charity Gaming: Community Good

Work continues to enhance and forge this brand as a critical link to the work undertaken in our communities across the province. In the first week of December, the Charity Gaming : Community Good Team commissioned information pieces within all the national newspapers in the Ontario editions. This core focus here was awareness and exposure of the work and the brand and I am sure that objective was reached.

As we move into 2023, the analytical data that is being generated through the web site is proving very insightful and will be shared in due course. As mentioned when this was first launched, it is a long-term initiative that will build this brand as a core element of cGaming.

There are opportunities to engage with the Charity Gaming : Community Good Team, with the first point of contact being Ms. Mary O'Neill. If you are planning a local campaign, do reach out to Mary and see if there is an opportunity for collaboration on the initiative.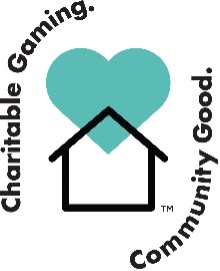 1712 –

People on the Move

The have been various people of the move since our last newsletter. We have listed those changes below:
Ms. Esther Zdolec - It has been announced by the OLG CEO & President, Mr. Duncan Hannay, that Ms. Esther Zdolec will join the organization from the 16th of January 2023 as Senior Vice President People & Culture and will be based in the Sault Ste, Marie Office.
Mr. Ron Urquharet - It has been announced by the Great Canadian CEO, Mr. Matthew Anfinson,that Mr. Ron Urguhart is appointed to the role of Chief Operating Officer with immediate effect and will be based in the Toronto office.
Mr. Gavin Whiteley -It has been announced by the Great Canadian CEO, Mr. Matthew Anfinson, that Mr. Gavin Whiteley is appointed to the role of Chief Marketing Officer with immediate effect and will be based in the Toronto office.
Mr. Chris Mathews - It was announced in late November that Mr. Chris Mathews will step down as CEO of Buzz Bingo Limited after guiding the business through a very challenging period, with the business on a firm foundation for the future.
Mr. Dominic Mansour - It has been announced that Mr. Dominic Mansour will be promoted to CEO of Buzz Bingo Limited, which came into effect as of the 9th December 2022.
We wish them all well as we head into 2023 and they undertake their new roles.

1713 –

CGAO Office

It has been decided that the CGAO Office will remain open throughout the holiday period to support our members, if and when required. This is reflective of this time of year being a busy period for members and the CGAO wish to be there in supporting their activities.

On behalf of the Board of Directors we want to take this moment to wish you a very happy Christmas Holiday and continuing success through 2023.