1673 –

Reopening Performance

As with all Retail Gaming Venues,the initial reopening period was positive but as the summer continues we are seeing the traditional business cycles appear. It is far too early to say we are back to 'pre-pandemic status' as we have long believed it will take some time to recover consumer confidence in our venues.

It must be borne in mind that the success of cGaming is critical to the 2,200 (Community Based) Charitable Groups that are directly connected to our venues and receive direct and immediate revenue. This is unique within Land-Base Gaming and should be more widely acknowledged and celebrated.

Charitable Gaming has had a long positive heritage/legacy in the province and has, through our current Public Policy Initiative [Revitalization of Charitable Gaming],stabilized the sector after years of decline. It continues to deliver real net economic value within our host communities/municipalities, impacting local residences in many different ways by the programs that are delivered.

The main driver is the consumer – the social gamer – and we are focusing our attention on this as we continue to develop our Community Entertainment Venues and offer a differentiated consumer experience. More to come on this in the months ahead.

1674 –

Jackpot City – Timmins

The Jackpot City Team has undertaken a full refurbishment of their Timmins location, deploying the full Jackpot City Brand. It now joins Sarnia and St. Thomas with the full brand package and aligned consumer experience.

This is another prime example of our members continuing the incremental re-investment in their facilities, their communities and their people. Full credit to the Jackpot City Team on another successful initiative.

1675 –

Charity Message/Awareness

After a solid period of planning and development, the Charitable Gaming : Community Good team are about to launch their next initiative within their strategic deployment plan. From last week, in stages, various markets will see billboards or buses that will showcase the charity programs and the connected venue where the funds have/had been raised. This will start in Windsor, Timmins and then move to other markets in due course.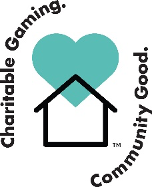 This is about collective awareness of the unique benefits of the cGaming platform and informing the wider community of the immediate and real benefits this delivers. Congratulations to Ms. Mary O'Neill (OCGO – Marketing) and the whole team on a great job.

1676 –

Application & Relocation

There has been an application and relocation brought to our attention within the Bingo/Charitable Gaming sector. The CGAO Board continues to monitor the situation and respond where required.
Application & Relocation

Kawartha Area

Kawartha Downs & Speedway – is making an application for the Bingo Hall

Essex Area

Community Gaming & Entertainment – is requesting a relocation of their Power Play Venue

1677 –

Jean Major – Award 2022

We have received confirmation that the 'Jean Major Award' which was created by the CGAO in 2020 to honour the legacy of Mr. Jean Major after numerous years within the Public Service of Ontario.

This has been awarded to a student who will undertake further studies in government/public policy from the City of Cornwall.

1678 –

CGAO & OCGA – Joint Conference

After a two year break, we will be hosting our Joint Conference in the City of Mississauga. We are placing together an exciting agenda that will appeal to our delegates. There has been tremendous change and re-alignment within the gaming sector since 2019 and there will be lots to discuss and report on.

Headline Information:

When: 15th & 16th November 2022

Where: Delta Hotel (Meadowvale) Mississauga

Opening Address: Chair – AGCO & Chair OLG

Keynote: CEO – AGCO & CEO – OLG

Highlight Session: ED – iGO

There will be more detailed information to follow very soon.

1679 –

Health & Wellness

We are set to re-introduce a live visit back into our venues from the RG-C Teams. These events have been well received by staff teams and consumers who, as well as having an opportunity to engage, are receiving knowledge based information on the games and how they work.

This has been a very successful avenue of engagement and brings together Venue Staff Team, RG-C Team, and consumers in the same conversation at the same time. Thus, collective awareness is being generated and shared.

The second half of the year will see the implementation of the new self exclusion brand 'Take-a-Break',which has been designed to be more engaging and non-offensive. A tremendous amount of constructive work has been undertaken by Ms. Catharine Meade and her Play-Smart team in having this re-designed program ready for launch.

1680 –

People on the Move

Since our last newsletter there have been a few movements that we wish to acknowledge.

Ms. Diane Gartshore - On the 1st of August 2022, Ms. Diane Gartshore became a member of the Advisor Team within the CGAO. Diane, who is well known within Charitable Gaming circles, will be a major addition to our team. Previously, Diane held various Director positions in the Ontario Lottery and Gaming Corporation.

Ms. Josee Turcotte - At the end of July, Ms. Turcotte joined the AGCO as Chief Legal Officer and will join the senior management team at the AGCO.

Mr. Stephen Johnston - At our AGM, Mr. Stephen Johnston was appointed to the Board of Directors of the CGAO for a 2 year term. Stephen is Senior Management of Sales for the Diamond Game Company.

Mr. Pat Davis - As of 4th of August 2022, he will be undertaking the role of Chief Executive Officer & President at the British Columbia Lottery Corporation. He brings over 20yrs experience to his new role and will be based at the headquarters in Kamloops (BC).

I am sure you will join me in congratulating each of the above every success in their new roles.

1681 –

General Members Meeting

Please be advised that our next General Members Meeting in scheduled as below. This is open to all members of good standing.

Date: 20th of September 2022

Time: 10:00am to 1:00pm

Location: Holiday Inn (Airport East), Dixon Rd, TORONTO.

Room: Main Ballroom (2nd Floor)

General: Light Refreshments