1666 –

Re-Opening & Trading Performance

We continue to be encouraged with the gradual re-building of the sector since we have re-opened. The trading performance continues in-line with management expectations, and it is acknowledged we are still in the re-building phase. Management continues review the 'Main Session Bingo program/events' and are gradually re-introducing them when the climate and performance margins are right to do so.

The main headwinds we are facing remain the recruitment and retention of talent. Potential employees have numerous options in the hospitality sector at this time and therefore we need to be competitive within the employment market. We continue to retain a strong health and safety cleaning culture in order to reassure our more mature consumer base that we are still taking this seriously and this approach is warmly welcomed by the consumers.

The Commercial Operators are reviewing the opportunity to reach out to the more casual/occasional gamer who is seeking a local/social recreational experience. Thus, we are focused on our internal Community Entertainment Venue concept to appeal to this group.

With our long and rich heritage/legacy in this province of delivering real and immediate value back into the communities we are rooted in, cGaming continues to support and create real net economic value in their host municipalities.

1667 –

Mr. Paul Burns – CGA

It was announced on the 2nd of May 2022 that Mr. Paul Burns – Chief Executive Officer & President of Canadian Gaming Association, will be formally inducted into the Sports Betting Hall of Fame.

Paul becomes the first Canadian to receive this honour and it is reflective of years of hard work and effort on his (and others) behalf to secure the required changes to the law to allow this to happen in Canada. He will be formally inducted into the Hall of Fame on the 13th of July 2022 at a special ceremony at Meadowlands Racing & Entertainment Venue in East Rutherford (NJ-USA).

I am sure you join me in congratulating and acknowledging this achievement and wish Paul a very happy and well-deserved award. Well Done Paul Burns!!!

1668 –

cGaming Charity Volunteers

We continue to host our Charity Volunteers who are slowly returning to the venues in person after a long period of absence. Their presence has and is a key part of our program and work is beginning on how this should be renewed and reassessed for the future. Their return has been a clear sign to our consumers that we are gradually returning to a normal operational footing. In the month of May this will move to phase two where we will see additional volunteers joining their colleagues.

Our provincial charity association continues the work on building out their new concept/brand Charity Gaming – Community Good. This is a major brand initiative that is being undertaken and it continues to move forward. We, at the CGAO, support this initiative and are encouraging our charity colleagues to move forward with it. A tremendous amount of hard work has already been deployed in bringing it to this level and the team (Richard, Mary and Patricia) deserves full credit.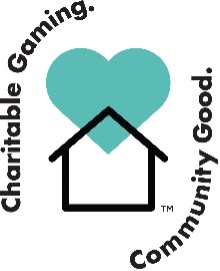 As we continue through this gradual re-opening phase, we are beginning the discussion on how to engage additional charity organizations into the program. The cGaming platform was always intended to see additional opportunities for us to re-build the charity groups engagement into the program. It is projected that a plan for engagement will be available later in the year. I am sure you can appreciate it needs careful co-ordination and planning, combined with the right climate/conditions.

1669 –

iGaming and Single Sports Wagering

By any measure, the introduction & launch of the iGaming Platform has been successful and we are seeing roughly 26 companies hosting various on-line activities. Full credit goes to the AGCO and iGO for navigating this process. The coming months will see more companies joining the OnLine/Digital platform.

We are aware that there are three (3) cGaming Companies who are looking to seek a registration to host an Online Platform from the AGCO and then with iGO. All three of the companies are indicating a strong willingness to talk with other cGaming Operators who may wish to be affiliated to their platforms.

As directed by the Board, we (at CGAO) continue to monitor and provide our members all the information around the developments of the provincial iGaming Platform through IGO (AGCO).

If you have not signed up directly you can do this through www.agco.ca and follow the links.

1670 –

Jackpot City Centre – Timmins

The Management Team at Jackpot City Centre-Group have, for some months, been working on a complete refurbishment of the venue. This was badly needed and will enhance the environment, ambience, and appeal to the Timmins consumers. The venue will also launch with the Jackpot City Centre brand package that has seen a total reconfiguration of the venue. The focus and design has been for, and to, the consumer.

The Jackpot City Team, led by Mr. D'Arcy Stuart and supported by two very experienced operational leaders (Mr. George Prue and Mr. Tony DiMaria), are set to deliver a more community entertainment venue to the City of Timmins once completed. This is a further sign of the value the Commercial Operator brings to the cGaming, making a major investment of this nature during a very challenging trading environment, and full credit needs to go to the whole of the Jackpot City Team.

1671 –

Health & Wellness (RG)

We are set to re-introduce a live visit back into our venues from the RG-C Teams. These events have been well received by staff teams and consumers who, as well as having an opportunity to engage, are receiving knowledge-based information on the games and how they work. This has been a very successful avenue of engagement and brings together Staff Team, RG-C Team and consumers in the same conversation at the same time. Thus, collective awareness is being generated and shared.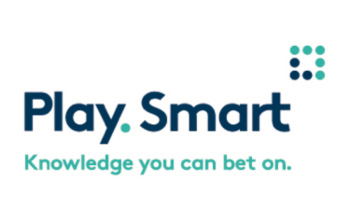 The second half of the year will see the implementation of the new self exclusion brand 'Take-a-Break', which has been designed to be more engaging and non-offensive. A tremendous amount of constructive work has been undertaken by Ms. Catharine Meade and her Play-Smart team in having this re-designed program ready for launch.

1672 –

Upcoming Conferences