1660 –

People on the Move

We have seen one major individual on the move in the second part of March.

Everyone at the CGAO wishes Jamie continued success in her new role and her new country for the coming year.

1661 –

Sector Re-Opening & Re-Building

We are continuing to see the slow re-build of the sector as we continue down the path of re-opening. Again, the GTA is leading this re-building process. We continue through this re-opening phase to deliver over $C1m per week, of much needed funds to the 2,200 Charity Groups aligned to our program.

This is encouraging, but we stress, these are early indicators and we firmly believe it will be some time until we achieve full recovery levels. We are rather mindful of our border members who still need to reconnect with their USA customers after a gap of almost two years.

We continue to forge our own niche within the Community Entertainment space that is more focused on a local social engaging experience. The Charitable Gaming Channel in this province has a long and successful heritage of delivering real and meaningful change in the communities we are based in, and it is important and critical, to those that depend on our success to continue to see this sector not only strengthen but thrive.

1662 –

Delta Gaming Group

As we re-opened the sector, the Delta Gaming Group played host to a remote broadcast of City Breakfast TV, live from the Community Entertainment Venue (Downsview). This was a reflection of Delta's Team continued commitment to their numerous Charities that are aligned to the Group in various areas of the province.

This was the most impactful profiling event this year and reached beyond the venue and into the community at large. It is encouraging to note it was led by the Commercial Operator and the CEO, Mr. Shawn Fisher, and his Team. During the course of the remote broadcast the Delta Team ensured that direct profiling was given to both a Charity Representative and directly our consumers.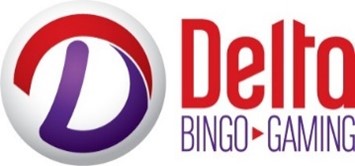 Full credit to Mr. Shawn Fisher (CEO) and the whole Delta Team. Well done to all concerned.

1663 –

iGaming and Single Sports Wagering

We continue to edge closer to the launch date of the 4th of April. This is an extremely exciting period in the development of gaming in this province, if not the country. We are continuing to see international interest, which is encouraging but we stress the importance of counter balancing this to ensure that land-base can navigate for the future.

Within Charitable Gaming we are aware that three (3) companies have indicated a willingness to be part of the new platform and each is willing to allow fellow operators to join their groups as an affiliate member if they wish. We, at the CGAO, are clearly encouraging this type of approach as there is value in numbers/volume and generally individuals co-operating together in 'common cause' to achieve their strategy objectives.

As directed by the Board we, at CGAO, continue to monitor and provide our members all the information around the developments of the provincial iGaming Platform through IGO (AGCO). If you have not signed up directly you can do this through www.agco.ca and follow the links.

1664 –

Charity Gaming – Community Good

Beginning in April we will see the return of our Charity colleagues back into our venues. Their presence has been greatly missed and we all understood the reasoning why it was felt important to withdraw them through the pandemic period.

However, as we slowly see them return we will do so with a big welcome back. Their direct presence is an importance factor in giving a clear message of the unique nature of our sector.

1665 –

Upcoming Conferences

For your information we have enclosed details for two upcoming conferences that may be of interest. Further details can be obtained through the web sites noted below.

ICE London (UK)
12th to 14th April 2022

Excel Centre London
Royal Victoria Dock
1 Western Gateway, LONDON
United Kingdom.
www.icelondon.uk.com

Canadian Gaming Summit
7th to 9th June 2022


Metro Toronto Convention Centre
TORONTO, Ontario, Canada
www.canadiangamingsummit.com