1653 –

People on the Move

We have seen one major individual on the move in the first part of March.
Mr. Tom Marinelli

- Has been appointed to the Board of Directors at the Ontario Lottery & Gaming Corporation from the 11th of March. Tom will bring a unique insight to the Board, having previously held numerous senior positions within the Corporation and will, I am sure, be a major asset to the Board as they move forward.
Everyone at the CGAO wishes Tom continued success in his new role within the coming year.

1654 –

Sector Re-Opening & Re-Building

We have been encouraged with the early trading performance we have seen since welcoming our guests back into our venues. These remain very early days within the re-building cycle but it is encouraging and we will look to see how we can strengthen the performance in the coming weeks/months. Naturally, the GTA has been a strong performer, offsetting the continuing challenges we are seeing in the more rural regions.

Our Venue Team [Staff] Members are working extremely hard and have displayed tremendous resilience to offer our guests the best experience to ensure they enjoy their visit, retain confidence in our environments and return with their friends.

We recognize that it has not been achieved through a single effort but through the collective efforts of our Strategic Partners. Thus, we have been able to deliver to our 2,200 Charitable Groups over $C1m per week in direct and immediate funds. This in itself is a clear indication of the unique and valuable contribution we make to the net economic benefit to our province and our communities.

We are continuing to seek paths of connectivity and restoring guest confidence in our Venues, Experiences and Services in order that the initial momentum can continue. All our members acknowledge that, with continued border challenges, bringing the sector back up to pre-pandemic performance levels will take time and hard work.

1655 –

New Horizons Conference (British Columbia)

Last week the New Horizons Team hosted a virtual conference out of British Columbia that focused on Player Health & Wellness.

This marked the 10th Anniversary of this event and the agenda was reflective of that time period. It reviewed how things have evolved and what missteps had occurred along the way, thus an honest reflection on the development process.

However, we should not lose sight of the tremendous progress that has been achieved with the new direction, new tone, new approach and a greater willingness to engage and approach all quarters of the industry to forge common solutions.

We do have to give credit to the BCLC New Horizons Team Members for an excellent job in hosting and presenting the event and as such, at the request of our Chair – Mr. Tony Rosa, we at the CGAO have written to the Team to acknowledge and congratulate them on a Job Well Done.

1656 –

iGaming and Single Sports Wagering

It has been announced by the Provincial Government that the iGaming platform will open on the 4th April 2022. This is a major initiative that offers tremendous opportunity but not without an element of risk and will likely see the re-alignment of the gaming landscape.

We continue to encourage our members to review their options and assess whether there is an immediate benefit to them in engaging in the development of an iGaming Platform directly or to team up with fellow cGaming Operators and work together to spread and minimize financial risk.

There are three organizations within cGaming who will be hosting a platform. If you are interested in being part of or joining a group, please reach out and we will direct you to the main individuals you would need to talk to.

As directed by the Board we, at CGAO, continue to monitor and provide our members all the information around the developments of the provincial iGaming Platform through IGO (AGCO).

If you have not signed up directly you can do this through www.agco.ca and follow the links.

1657 –

Health and Wellness

As we continue through the re-opening phase of our venues, it is a reminder we need to continue to renew, re-focus and remind our Team Members of the important role that Play-Smart plays within the structure of daily operational functions.

Good Player Health & Wellness culture can only continue to 'support the community social license' we hold with the general public. This should never be taken for granted and at the CGAO we continue to work at strengthening and supporting that objective with our PlaySmart Partners.

We continue to encourage our Operators and their Team Members to keep a watchful eye on potential Red Flag Behaviours and be aware, when action is required, to then activate their training and engage. Thus, our Team Members will then be engaging in a positive fashion when the time is right and through a professional lens.

1658 –

Charity Gaming – Community Good

Our Charity Partners, through their 'Charity Promotional Fund', continue to provide materials to support and promote the Charity Gaming - Community Good. These materials are available for use within the venues and the digital pieces should be applied to the internal Media Boards in order that our guests can see where the funds are going and the impact they are making.

This initiative is being co-ordinated by Ms. Mary O'Neill at moneill@charitablegaming.com and you should reach out to Mary if you have any questions on the material or how you should deploy them.

It is without question important that we, as a sector, get behind this initiative and leverage the tremendous work that Mary and Team have developed. This is a clear differentiator with other Gaming channels.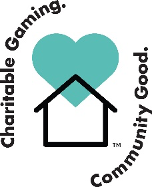 1659 –

Upcoming Conferences

For your information we have enclosed details for two upcoming conferences that may be of interest. Further details can be obtained through the web sites noted below:
ICE London (UK)
12th to 14th April 2022

Excel Centre London
Royal Victoria Dock
1 Western Gateway, LONDON, United Kingdom.

Canadian Gaming Summit
7th to 9th June 2022

Metro Toronto Convention Centre
TORONTO, Ontario, Canada.