1590 –

People on the Move

There has been further movement in people in and around the Gaming Sector, which we wish to acknowledge.
Mr. Dominic Mansour - Buzz Bingo (UK)


- It has been announced that Mr. Dominic Mansour will join Buzz Bingo (UK) as the new Chief Operating Officer of its Digital Business.



Mr. Stevie Shaves - Buzz Bingo (UK)


- As the current Digital Chief, Stevie Shaves will transfer into the role of Chief Commercial Officer for the Group, which will focus on Bingo, Slots, and Food & Beverage Product Development, combined with Partnerships, Procurement and driving the Omni-Channel Strategy.



Ms. Jamie Queen - Buzz Bingo (UK)


- It was announced that Mr. Jamie Queen will leave the Group at the end of the month after two years with the Group. The CEO has thanked him for his hard work and considerable achievements while at the Group and wishes him luck in his new ventures.
On behalf of everyone at the CGAO, we congratulate all the above in their retirements, promotions and appointments and wish them all every success as they go forward.

1591 –

Charity Awareness Brand

The Team at the OCGA, led by Ms. Lynn Cassidy and supported by Ms. Mary O'Neill in her role as Marketing Manager. Now that the banners and media boards are deployed in the Centres, they are looking at options for the next phase of the development of the Charitable Gaming – Community Good brand. The current environment of the Covid-19 Pandemic continues to make this a challenging process.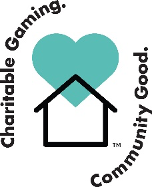 It is balancing the requirement of generating broader awareness with the ability to create a connection, which is especially difficult when the whole sector is in the midst of a lockdown and no cGaming Centre is operational.
However, Lynn and her team are thinking through strategies and tactics that could be deployed once the opportunity allows itself to heighten the value and awareness of this unique partnership between (Local/Community based) Charities, Commercial Operators, OLG, AGCO and Municipalities, which we believe has driven forward a valuable channel for all concerned.
Once again we, at the CGAO, wish to acknowledge the leadership of Ms. Lynn Cassidy (OCGA-Executive Director) for her vision in the concept and Ms. Mary O'Neill (OCGA-Marketing Manager) for co-ordination and design management. A clear team effort that will, in the months and years ahead, bring value to the sector.

1592 –

Our Sector – cGaming

As we closed the year, on the 26th December 2020 the whole Gaming Sector was placed in lockdown in every region of the province. Although we acknowledge the health advice and rising numbers of Covid-19 cases, I wish to stress that our members have all complied with the government directives.

This is proving to be a challenging operational period, especially with the inability to provide a digital platform to retain the connection to our consumers. One avenue that is mitigating this slightly is the ability to offer 'Curb-Side-Bingo'. Through work over the Christmas holidays it has now been confirmed that all cGaming Centres can offer this method of delivering a bingo experience to our consumers.

We want to acknowledge the work undertaken by the OLG, AGCO and our members in seeking the clarification that has allowed this to go forward. It is important, at a time of limited delivery options, that what is available to retail generally should be equally allowable to our members. Our collective ability to adapt and be agile is critical to all in ensuring we keep the connection alive with our consumers. We recognize it is not as easy as we all think. We must see the challenges from our partner's position and by working together to a common solution, we can only strengthen long-term and build our partnership stronger.

Even though this is a particularly challenging period of time, it is equally important we use this opportunity to direct our energy to the moment when the business re-opens (which it will) and prepare to re-engage the consumers in a new social Community Gaming Experience.

We would encourage all our members to engage their management teams in thinking how best to recalibrate the offering that will be reflective of the future needs, re-balancing of prize-boards, length of bingo sessions, and food service offerings. Thus, bringing the business-to-scale that can maximize returns for the future. There are three companies we are aware of that have embraced this approach, Community Gaming & Entertainment Group, Delta Gaming & Entertainment Group and Play Entertainment (Kingston). Each are reviewing and looking to re-position for the future and it is a credit to their leaders in driving this approach into their companies and teams.

1593 –

Social Responsibility & Community Impact

The Association (CGAO) continues to support our members through this unprecedented period of time. We often lose sight of the difficult decisions management are taking in relations to their teams and having to furlough them as the Centres are directed to close. Every support is being provided but it does not take away the actual impact it has on real people.

We must not forget that since March '20, with reduced capacity at our Centres and the opening and closing in various regions throughout the province, our members have still generated revenues to our Charity Partners of an estimated $C17m. They (our Front-Line Teams) need to be credited for this remarkable achievement. They are the ones on the front line interacting with consumers that made this possible. We also acknowledge the contribution of Ms. Lori Sullivan and her Team at the OLG and Ms. Lynn Cassidy at the OCGA. As a partnership, we all collectively make this work and we should highlight more this unique partnership.

As you will be aware, since March 2020 (for safety and wellbeing reasons) our Charity Volunteers have not been in the Centres undertaking their duties. This is being reviewed on a regular basis and it has been confirmed and communicated to our Charities this directive will remain in place until the end of March 2021 and reviewed again. This was the right and correct decision to make back in March 2020 due to the uncertain environment we were collectively facing. However, this should not be taken as a long-term approach. The importance of Presence and Connection remains a critical piece of our ongoing strategy. Both the CGAO and OCGA recognized this prior to launching the first eBingo Centre in 2005 and we, at the CGAO, look forward to welcoming back our Charity Representatives at the earliest and safest opportunity.

Throughout this time, we have been in contact with the OLG PlaySmart Team, led by Ms. Megan Nicholson and RGC PlaySmart Team, led by Ms. Lorelle Muller. In both cases the constructive support they have offered, their combined willingness to listen, understand and adapt to the conditions on the ground, has been extremely useful to engage with providing real and meaningful support and we wish to acknowledge their approach and contributions. Both of these individuals are a credit to their organizations.

We wish to continue flagging the importance of the www.Play-Smart.ca, which provides numerous educational and informational platforms and is a critical piece in the wider awareness campaign we have been engaging in for the last few years. It is about providing consumer information for informed and wise choices of our consumers to maximize their experience and enjoyment.

1594 –

iGaming (Ontario)

There continues to be a tremendous amount of discussion and interest in the pending approach around iGaming in the province. Over the holiday period we received numerous calls from members seeking some guidance on what they should be doing and whether they should be seeking a partner to proceed with an online solution.

Our advice and guidance at this moment is to wait until more information becomes available. We do appreciate the excitement this is generating for members but we must be equally aware of the challenges that could be generated. The Government and Regulator are well aware of our request to be engaged in this process going forward.

As I raised in the last newsletter, let us not lose sight of the fact there is (and there will remain) an iGaming Provider already functioning and bordering its product range in this province. Thus, the Ontario Lottery & Gaming Corporation (OLG) will continue to provide services/products through their online/digital platform.

As we continue to look at options, this remains a potential avenue of engagement for us. I bring your attention back to the fact there is new leadership directing the organization and should seriously keep this option on the table.

1595 –

Vacancy Notice

After deferring this announcement for the last eight months due the Covid-19 Pandemic, the CGAO will seek to appoint an Administrator in the early part of 2021. A vacancy notice is attached at the end of this newsletter. [Re-Published]

Appendix –

Vacancy Notice

Vacancy Notice – Fixed Term Contract

Administrator – Remote Working

The Association

The Commercial Gaming Association of Ontario [CGAO] was formed in 2002 as a not-for-profit organization. It advocates for the commercial sector of the Charitable Gaming Industry within the province of Ontario. Over the years it has broadened its profile both nationally and internationally as an organization and is well regarded on numerous levels.

Job Scope

The role of Administrator is a perfect opportunity for an enthusiastic driven individual to work alongside the CGAO's CEO.

The role is predominantly supporting the CEO in managing the day-to-day operations of the Association that includes the areas of communication, web-site updates, meeting co-ordination, taking of meeting minutes, reports as required, material preparation and general administration functions. It requires working closely with the CEO to maximize the performance of the CGAO.

It also requires strong customer/client service skills through responding effectively to inquiries and questions raised by external or internal stakeholders.

Core Accountabilities
Ability to prepare and develop materials for CGAO meetings.
Liaising with internal and external stakeholders through e-mail, telephone, live chat, and post.
Able to develop a positive rapport with all stakeholders.
Ensure that the CEO is always fully briefed on key information.
Review and make recommendations to enhance and develop the CGAO website.
Operate within budgetary limits.
Have effective organizational abilities.
Ability to draft and prepare communications for the CEO.
Able to attend Members Meetings and record minutes/notes (roughly five times year).
Any reasonable task as related to administration of the Association.
Skills Required
Experience in dealing with internal and external stakeholders.
Preferred knowledge of the Gaming Sector.
Proficient in Microsoft Outlook, Word, Powerpoint and Excel.
Excellent communication skills, both written and oral.
Ability to operate within a budgetary level.
Excellent time management and organizational skills.
Enthusiastic team player with a drive to work independently.
Ability to come up with ideas/concepts and suggestions/improvement to enhance efficiency and effectiveness of the CGAO.
Reporting To & Hours
Directly reporting to the CEO.
Average 30 hours per week – ideally between 9:00am to 3:00pm – but flexible.
Contract Term and Compensation
The Contractual Term will be for a two-year period. (Then the position will be reviewed.)
The compensation will be a fixed rate amount [to be agreed].
The successful candidate will work remotely.
Apply
Submit application with current Resume and References to staffing@cgao.ca.
Closing date for applications will be 26th February 2021
Only those applicants receiving requests for interview will receive notice